I haven't had much knitting content on my blog lately. And there's a very good reason for that. I haven't been knitting. Hey, I've been busy. I had a house to pack, boxes to move, a house to unpack and rearrange, and kids to settle in. I think it's finally starting to calm down and I can start knitting again. Before we moved I whipped this out for my Sister's upcoming baby.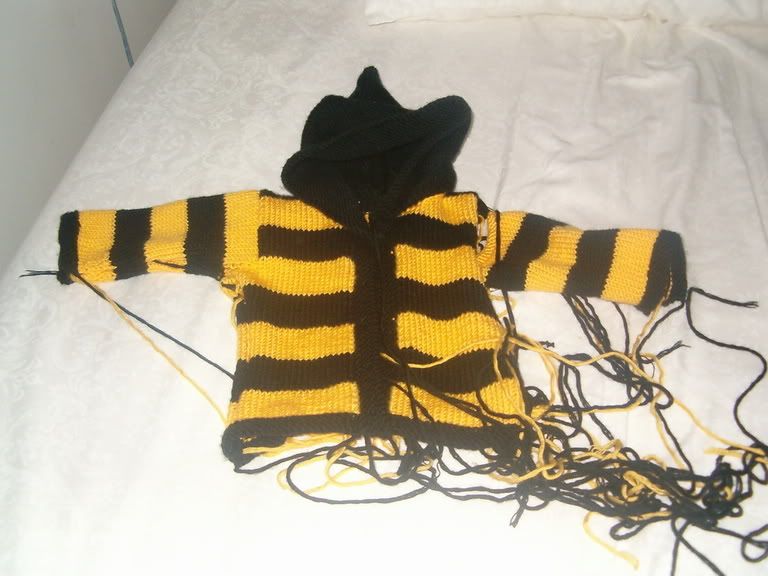 It's a bumble bee sweater. I just need to finish seaming it and buy some buttons. Maybe that's why I haven't worked on my knitting. All I have to do is seaming work, and I really hate seaming work. I'm thinking of doing my
Mariposa sweater
in one piece. There's thread about it on the knit-a-long blog already. I still need to buy yarn for that. But I won't until I finish all this seaming. I've got knitting group today. Hopefully I'll be able to get a lot done there. If so, maybe I'll go yarn shopping on the way home.