How do you know your Easter Egg Hunt has gotten out of control? When the children get tired of hunting eggs before they have all been found.
We had a replacement Egg Hunt on Saturday to make up for the one the kids missed on Easter Sunday. There were five kids (my three and their two cousins) and they had to find all these: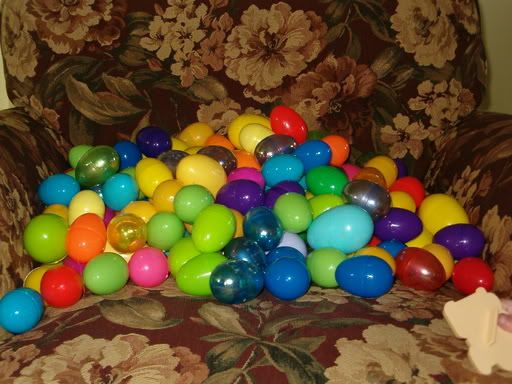 It was a lot of fun to watch. Being the oldest of the children Pork Chop was the quickest and most adept at finding eggs, but she still needed help finding some. (How many can you see in this photo, I'll bet she found them all, she had over 60 eggs)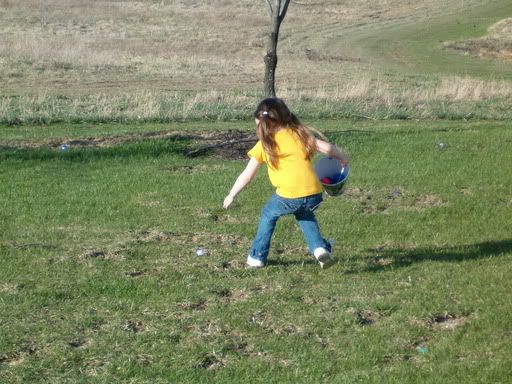 She filled her entire Easter Bucket and moved on to a blue Wal-Mart bag to hold her eggs. Meaty had a fairly good time, but he kept wandering off to count the fish in the Koi pond (there are three).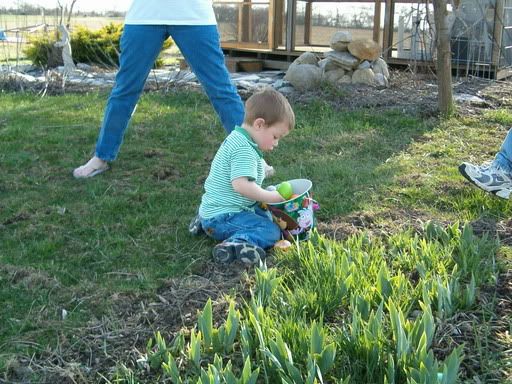 Bird wouldn't crawl around in the grass, such a diva already. But if you set her down in front of an egg she would pick it up and put it in her basket.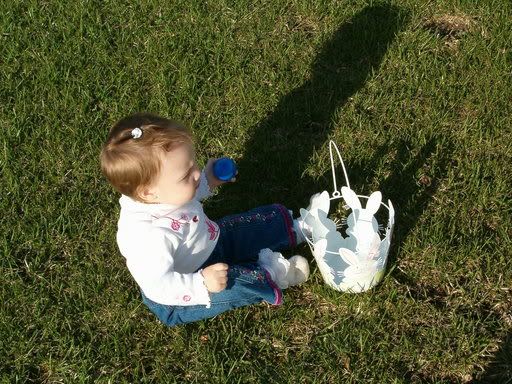 She got about a dozen when one of her eggs opened and she realized they were full of jelly beans. After that she had no interest in new eggs, she just wanted to open the eggs she alreay had. She was pretty happy eating jelly beans and gummy bears.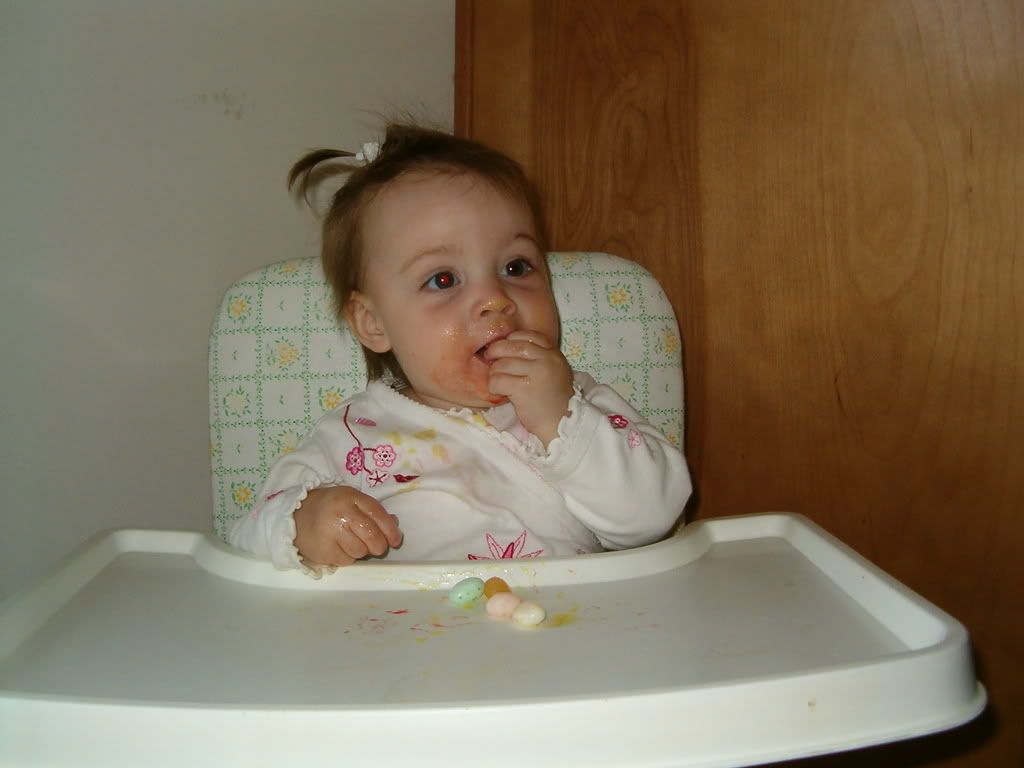 After the eggs had been emptied this is what their buckets looked like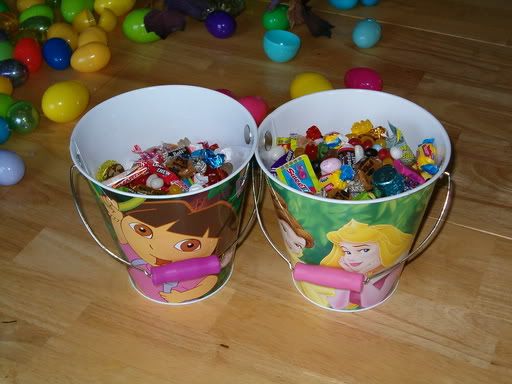 Bear in mind that is pure candy, no easter grass, no toys, no filler, just full to the brim with candy. Let the sugar rush begin.