I figured out why The Greatest was so GREAT about the yarn. On Tuesday, the day before I went yarn shopping he found a 55 gallon fish tank just sitting by the side of the road. It had the stand with it. He's always wanted one, so we went and picked it up. We're going to be moving in a few months, and a 55 gallon fish tank is a very heavy thing to move if it has water and fish in it, so I thought he was just going to leave it in the garage until we moved, then we could set it up in the new place. I was wrong. While we were yarn shopping he was cleaning the tank out and ensuring it held water. After yarn shopping when he took me out to get needles, he bought gravel for the new tank. I should have seen it coming. He set the new tank up in our bedroom. Did I mention the tank looks like a treasure chest?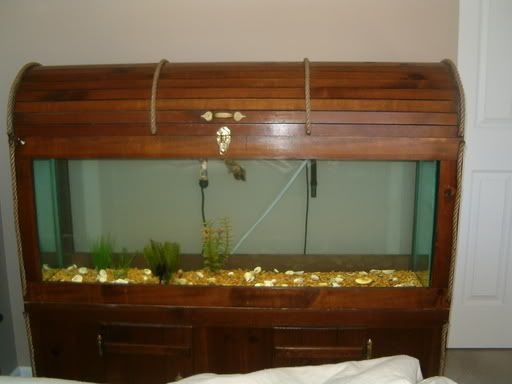 Here it is from the side.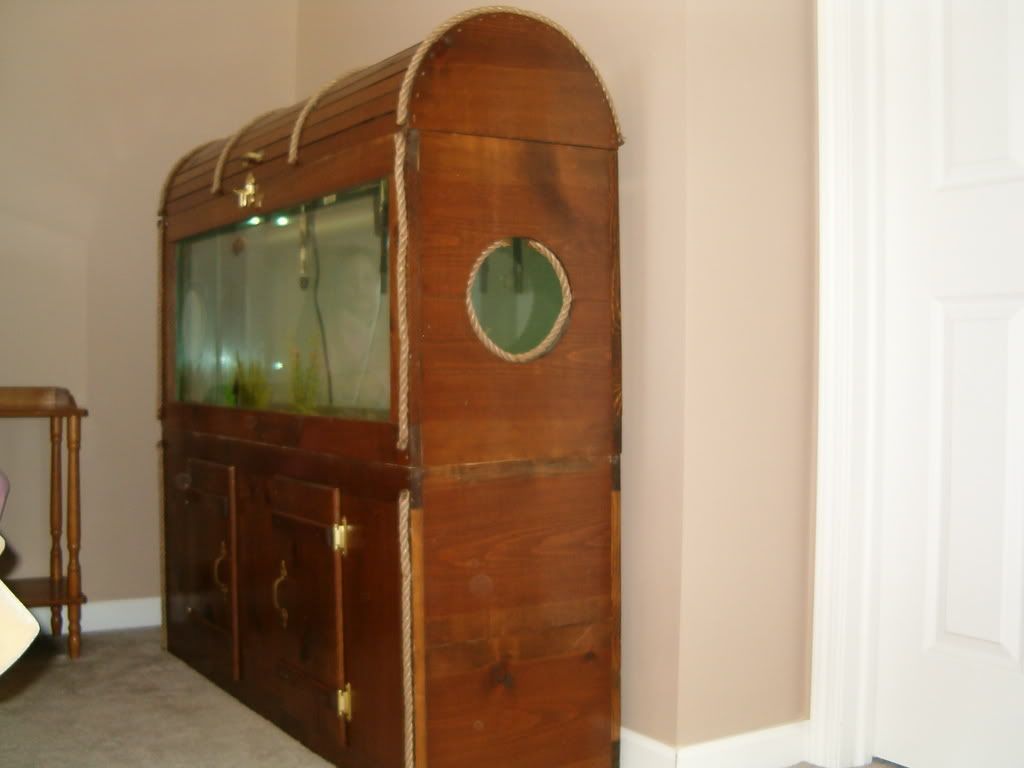 I must admit the kids love to look at the fish throught the portals.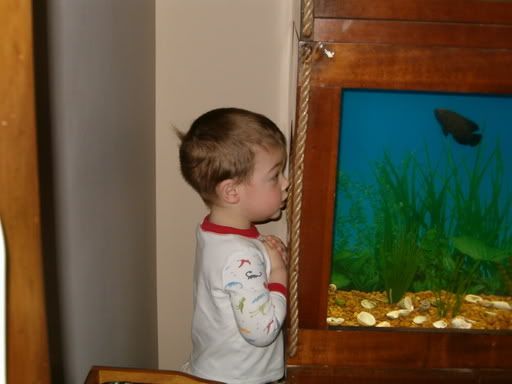 This picture was taken through the portal, if you look you can see Meaty on the other side of the tank.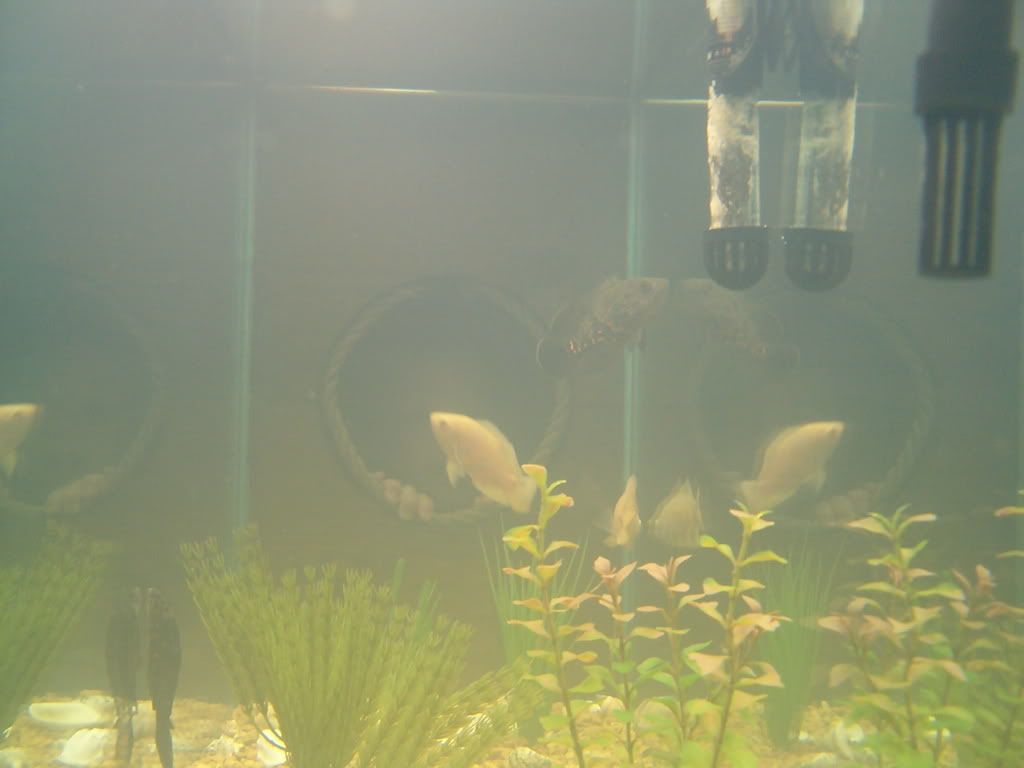 Here's our lonely Oscar, his name is Sid Viscious.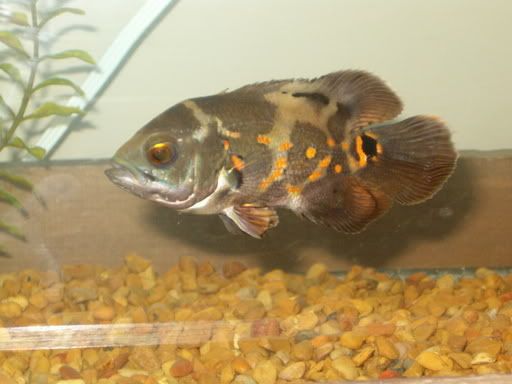 Here's out algea eater: Teptune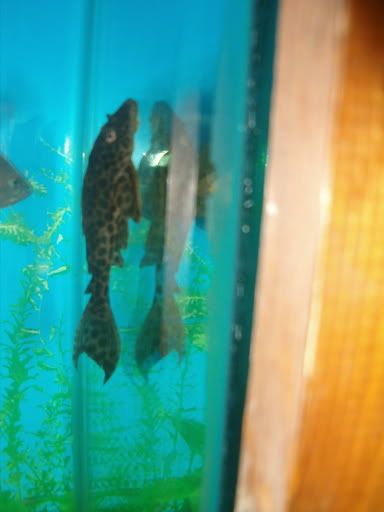 I should have know he wasn't moving Sid from the ten gallon to the fifty five gallon just to give him room to grow. Yesterday we went out and bought Sid some friends.
Meet Oscar the Grouch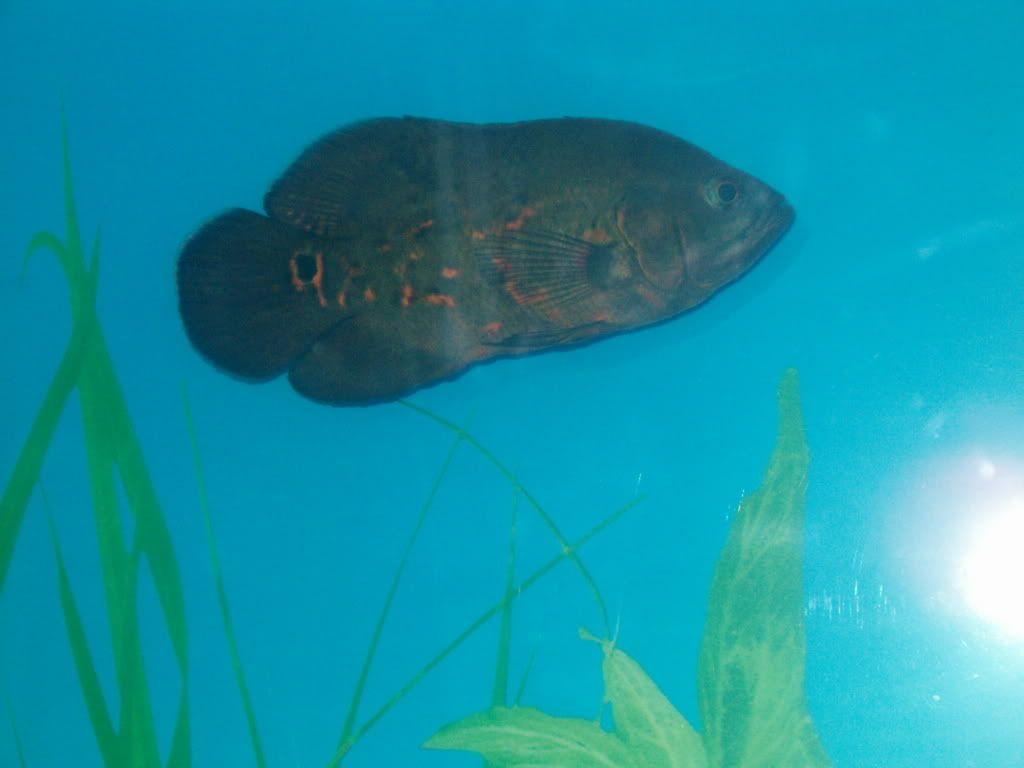 And the Spanish Twins: Jesus and Jorge (the white fish)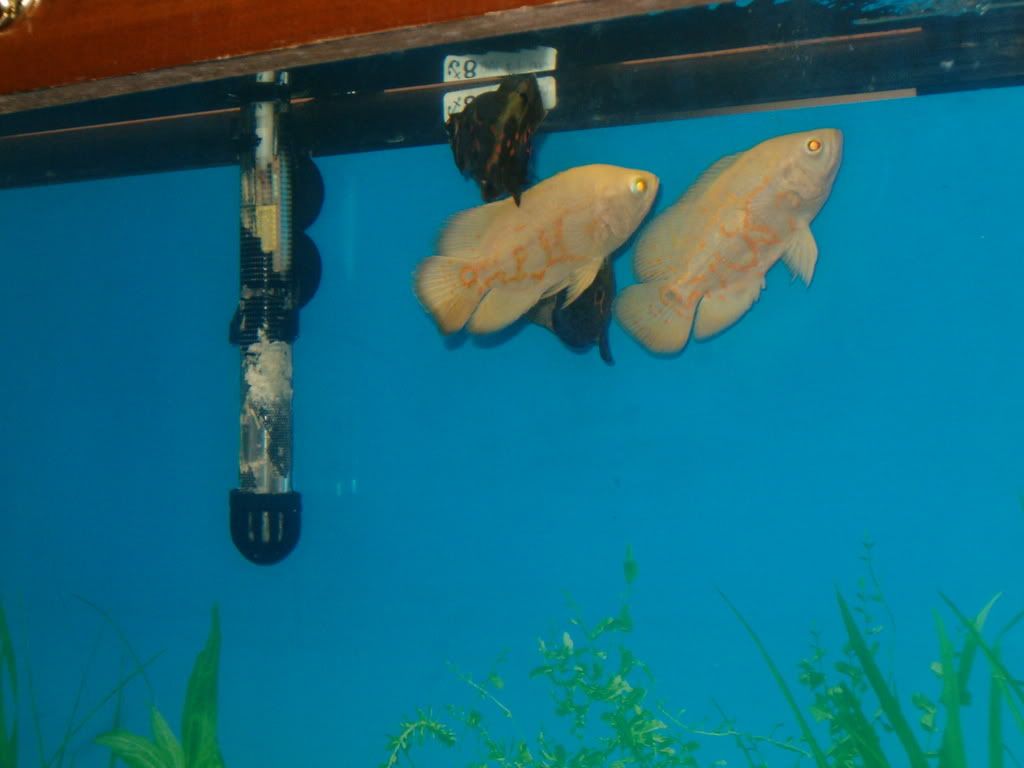 All in all he spent more on fish than I did on yarn. But I couldn't say a word because he was so nice about the yarn. I should have know the scurvy pirate had a hidden agenda.