Summer is finally here. It was mid 80's yesterday. It's supposed to be in the lower 90's today. Summer is FINALLY here. And nothing screams summer more than a slip-n-slide.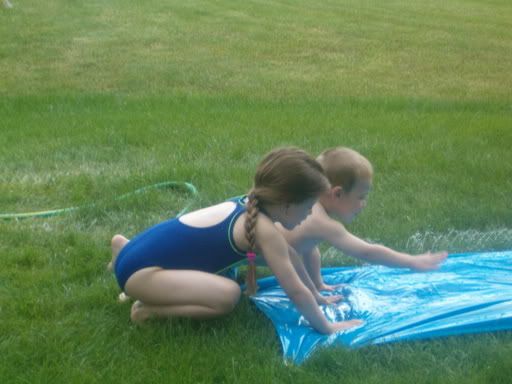 She finally got the swimsuit wet. Check out her form.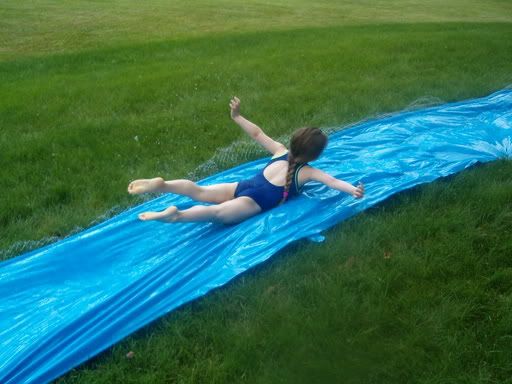 Even the Bird got in on the action.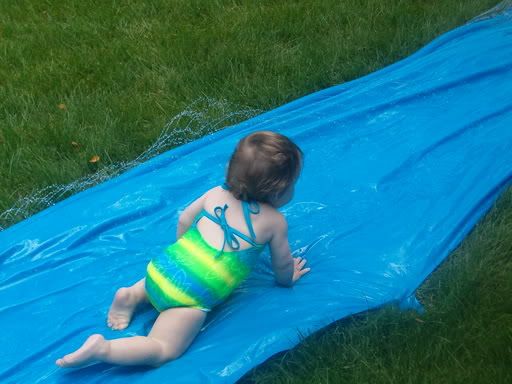 Meat prefered to lounge in the splash pool.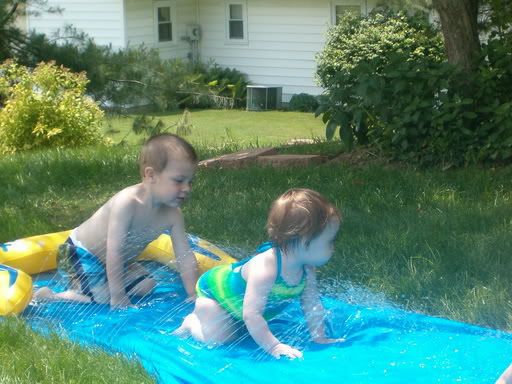 Pork Chop got two slip-n-slides at her birthday party. I'm contemplating laying them end to end to make a giant 40 foot slide. But that might be over the top.
We spent most of the afternoon yesterday outside sliding,and swinging on the swingset, and blowing bubbles until I thought I was going to pass out. It was a perfect afternoon. Then we came inside. Meaty and Bird promptly passed out over their snack and slept until six. They were then up until 10. Yet they still managed to get up at the crack of dawn. Go figure.
While they were taking their ill timed nap I finished this.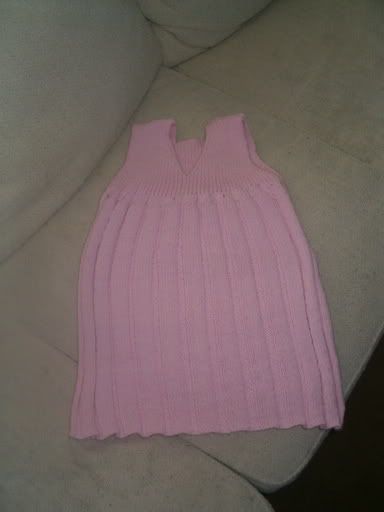 I've been working on this dress for Pork Chop for about two weeks. I got bored designing my own sweater (or is discouraged the word I'm looking for). Anyways I saw this pattern and thought she would look so cute wearing this to school this fall I had to make it. I'm excited for her to go to school. I keep picking up outfits saying "oh, she'd be so cute wearing this to school." It's like I have my own living "Life Size Barbie" to dress. I still need to block it so the ribbing will be stretched and the dress will flair, but isn't it cute?
I finally bought yarn for the Mariposa Along that started last week.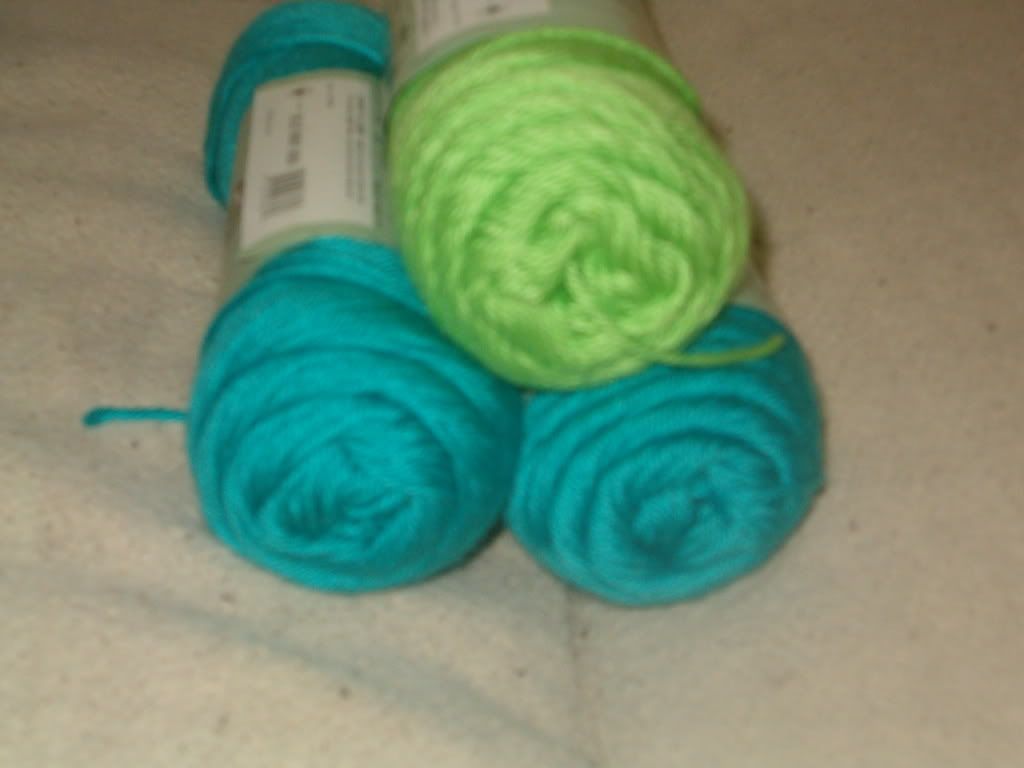 It's going to be bright blue with lime green trim. I need to change the pattern. The smallest size will still be too big for me. I've just been too lazy to work out the math yet. Maybe I'll do that this afternoon while the kids slip-n-slide. I wonder how many days in a row they can play on it before they get bored. For the record Pork Chop wore her swim suit four days in a row before she decided it needed washed. I'm gonna guess five days for the slip-n-slide.